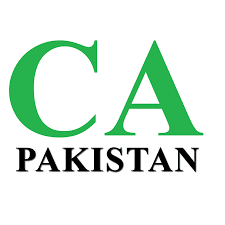 CA Pakistan
Charted Accountant (CA) is one of the most honorable accounting degree in Pakistan. It also has a very good scope in Pakistan. But many people do not have much information about this course and many people have confusions about CA. So in this article, we will clear all of your doubts about CA and will discuss the following topics.
What is CA?
Eligibility Criteria of CA?
Subjects in CA?
Articleship in CA?
Fee Structure of CA?
Exemptions in CA papers?
Examination of CA?
Time Period to Qualify CA?
Scope of CA
Salary of CA
What is CA Pakistan?
Charted Accountancy (CA) is a rewarding career in various fields of Business, Accounting, and Finance including Financial Reporting, Audit, and Taxation. Charted Accountants work in public as well private sectors. Many Charted accountant work as an entrepreneur. To become a Charted Accountant one needs to be patient, motivated, and focused. It also requires strong analytical skills, numerical ability, and hard work from students. Most of the subjects in CA are related to accounting, Finance, Taxation, Audit, Law, and Business Management.
Eligibility Criteria of CA Pakistan?
Following is the eligibility criteria for entering in CA and it's very simple
Higher Secondary Education Students (having 12-year education) can join CA if they have a minimum of 50% marks

"A" Levels students with two passes or Equivalent qualification can join CA

Graduate students with a minimum of 45% marks can join Ca
Subjects in CA Pakistan
CA is done in four different stages/levels and students will have to pass 21 total papers in all 4 levels to qualify CA.
Assessment of fundamental competencies (AFC)
Assessment of fundamental competencies (AFC) is the first level of CA and it is also known as entry-level of CA. There are the following 4 subjects in 1st level AFC and all papers are computer-based MCQs.
AFC-1 Functional English (50 marks MCQs paper)

AFC-2 Business Communication (50 marks MCQs paper)

AFC-3 Quantitative Methods (100 marks MCQs paper)

AFC-4 Introduction to Information Technology (50 marks MCQs paper)
Certificate in Accounting and Finance (CAF)
After completing all papers of AFC students enter into the second level of CA that is called Certificate in Accounting and Finance (CAF). There are a total of 9 subjects in the CAF level and all papers are written papers. Each paper of CAF level contains 100 marks. Following are the 9 subjects in the CAF level of CA.
CAF-1 Introduction to Accounting

CAF-2 Introduction to Economics and Finance

CAF-3 Business Law

CAF-4 Business Management and Behavioral Studies

CAF-5 Financial Accounting and Reporting 1

CAF-6 Principal of Taxation

CaF-7 Financial Accounting and Reporting 2

CAF-8 Cost and Management Accounting

CAF-9 Audit and Assurance
During CAF level of CA students will also have to get a Presentation and Communication Skills certificate (PCSC) from RAETS (registered institution of ICAP for CA) which is 50 hours subject. On based of PCSC certificate students will also have to pass a writing skills paper (WST) which is 40 marks written paper.
Certified Finance and Accounting Professional (CFAP)
It is a 3rd level of CA. There are the following 6 papers in CFAP and all papers contain 100 marks. Students can appear in these papers after completing 1.5 years articleship in CA firms.
CFAP-1 Advance Accounting and Financial Reporting

CFAP-2 Corporate Law

CFAP-3 Business Management and Strategies

CFAP-4 Business Finance Decisions

CFAP-5 Advance Taxation

CFAP-6 Audit, Assurance, and related Services
Multi-Subject Assessment (MSA)
It is the last level of CA and contains 2 papers of 100 marks each.
Financial Reporting Professional Competence

Audit Professional Competence
Articleship in CA
To qualify for CA it is necessary for every student to complete articleship of 3.5 years from CA/Audit firms or multinational companies registered under ICAP. After completing CAF level students inducted into Firms and complete articleship and CFAP & MSA papers.
Fee Structure of CA
Following Fee is payable to ICAP
ICAP Registration Fee (one time)

17,500

Annual Subscription Fee

2,000

AFC Papers Fee

1 paper

5,600

2 papers

9,800

3 papers

14,000

4 papers

18,200

CAF Papers Fee

1 paper

4,200

2 papers

7,000

3 papers

9,800

4 papers

12,600

5 papers

15,400

Writing Skills Test

1,900

CFAP & MSA Papers Fee

1 Paper of CFAP

8,700

For each additional paper

3,400

MSA one paper

12,300

MSA two papers

18,600
This is only ICAP fee while institutions (RAETS) fee Vary from institution to institution.
Exemptions in CA Papers
Students can avail exemptions in various subjects of AFC and CAF based on their previous qualification in A-levels / HSSC / graduation.
Click here to check the exemption criteria of ICAP for various subjects.
Examination of CA Pakistan
CA exams are conducted by an ICAP (Institute of Charted Accounted of Pakistan). CA exams are considered one of the toughest exams in Pakistan because every Paper of CA is based on concepts. As CA papers designed conceptually and examiner tests conceptual and intellectual power of students so that's why most of the students fail in CA exams. The Passing percentage of CA papers are also very low.
ICAP provides merit certificates and gold medals to bright and intelligent students who top and secured high marks in a subject. For more details about merit certificates and gold medals criteria click here.
Time Period to Qualify CA In Pakistan
The normal period to Qualify CA is 5.5 years but it varies from student to student. Some students that are very hardworking and intelligent complete CA in 5.5 years or even before it. But many students complete it in more than 5.5 years.
Scope of CA Pakistan
As CA is a very professional field and students study almost 5-6 years including articleship of 3.5 years so it has a very good scope in Pakistan. Many Qualified Charted Accountant are working in good industries, Firms, Multinational Companies, FBR, and Banks. Mostly Charted Accountant work as an CFO (Chief Financial Officer), Auditor, Tax consultant, and accounting consultant in Companies.
Salary of CA Pakistan
Charted Accountants earn very good money in Pakistan. This is one of the highest-paying jobs in Pakistan. The average starting salary of Charted Accountant in Pakistan is about 100,000. Charted Accountant's salary range is between 75,000 to 600,000. Many Charted Accountants are earning even more than 600,000 per month and it depends on experience, skills, and designation in the company. Many Charted Accountants are earning very good income every month in Pakistan.